Becoming a Leader of Character – ONLINE Course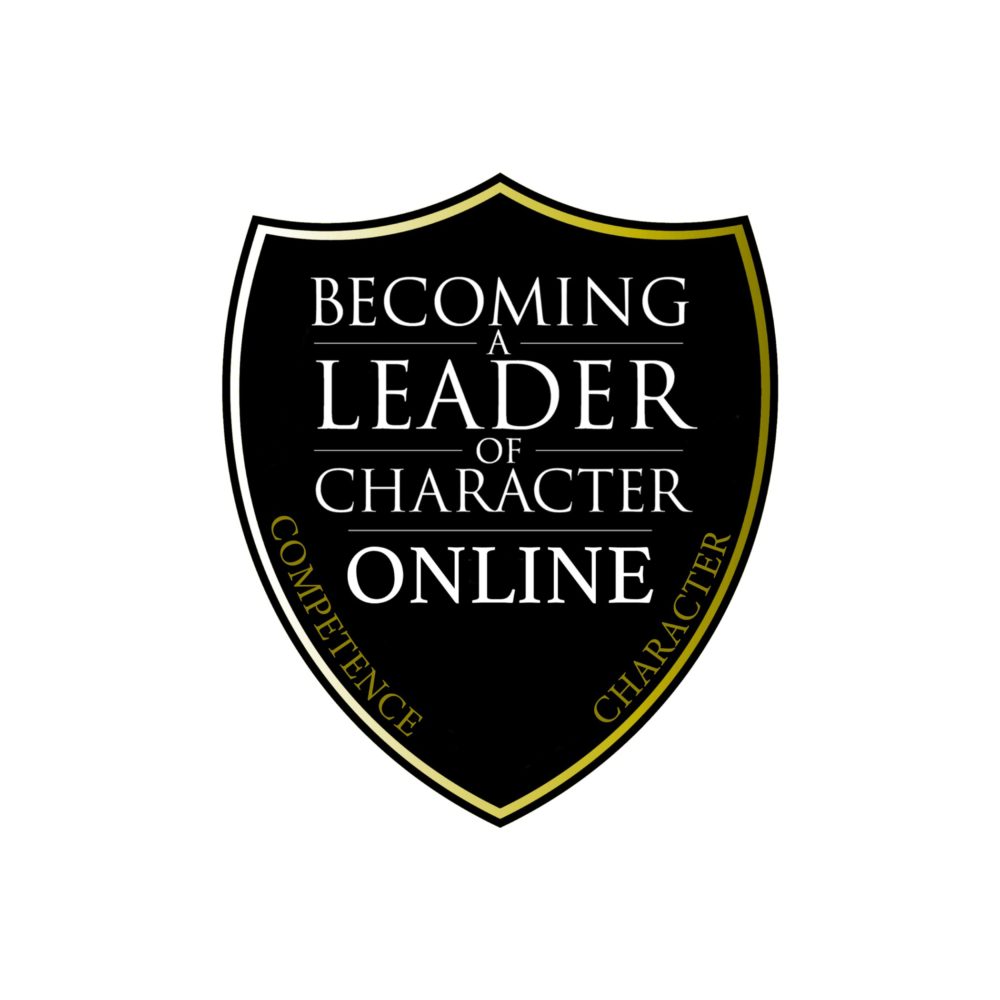 You have to DO what you want to BE!
If you want to BE a Leader of Character, you have to DO what Leaders of Character DO!
This course tells you what to DO.
Course Description
If you want to be the Leader of Character your workplace, your home, and your culture needs, this course is for you. Based on the Amazon Best Selling book:  
Becoming a Leader of Character – Six Habits that Make or Break a Leader at Work and at Home
Courage-Humility-Integrity-Selflessness-Duty-Positivity
Each mini-course:
Covers one Habit of Character or get the 6 Habits of Character Package.
Perfect option for training individuals and teams.
Gives practical "how to's" to apply what you learn.
This is self paced learning with social interaction available.
Takes only 15 minutes after watching the introduction.
There are multiple 30 second – 2 minute video sections within each mini-course
Only have a minute? Watch one video and come back later.
Waiting for a client? Watch a whole mini-course at once.
---
Ordering:
Individuals:  
Order a single Habit of Character Mini-Course or the full 6 Habits of Character Package for yourself.
Discussions will engage the diverse group currently taking the course – from different backgrounds and companies.
Perfect for individual learners or buying for multiple participants that want to engage with a larger audience.
Groups:
Request to have your own exclusive group that is specific to your team.
Group discussion are exclusive to your team.
Sub-groups can be set up if you have multiple teams. 
Each sub-group can be set up to have an group member of your choosing to lead discussions. 
Perfect for large groups, teams spread out across a large geography, corporate training departments, and small business owners. 
Cost:
Full 6 Habits of Character Package Course 
Single Order
$189
Bulk order – 10 or more
$129 per
OR
Order each Habit Individually for $39 each ( 6 x $39 = $234)