Law Enforcement Training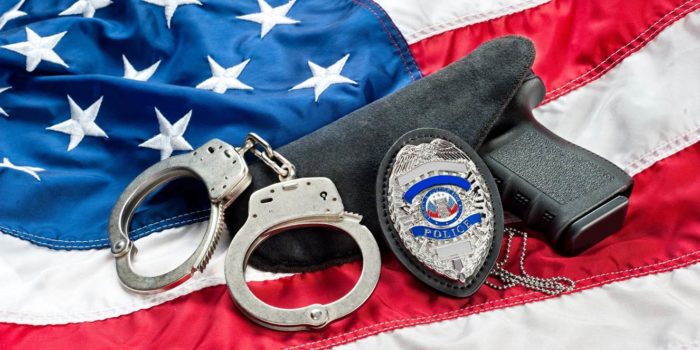 Officers and Agencies of Character
Module 1: Becoming an Officer and a Leader of Character
Part 1: The Foundational Habits of Character – Courage, Humility, and Integrity
Part 2: Serving with Character – Selflessness, Duty, and Positivity
Appropriate Audience: All
Duration:  8 hours
---
Module 2: Communication, Conflict, and Coaching 
Prerequisite Module 1
Part 1: Communicating with Character
Part 2: Coaching with Character
Appropriate Audience: All
Duration: 8 hours
---
Module 3: Leading a Team of Character
Prerequisite Module 1
Part 1: How a Leader Builds Trust
Part 2: Organizational Character
Appropriate Audience:
Those currently leading or about to take over leadership positions.
Duration: 8 hours
Police Chief Review:
"The material presented by Dave Anderson is perhaps the most relevant leadership training material I've ever encountered. To first read about why most leadership failures are failures of character in "Becoming a Leader of Character" and then to hear Dave explain it were two of the most profound "aha!" moments of my professional life. To drive this point home, Dave has an ultra-simple approach which emphasizes for his audience that we choose to follow leaders not because of what they know but rather because of who they are. Who we are is defined by our character. It really is that simple, but there is so much more! I look forward to experiencing how this material can help to raise my organization to the next level."
Chase Stapp, Chief of Police – San Marcos, Texas
Interested in Hosting Training?
 Currently Scheduled Classes – 2018
2/6 – 2/8 (Three Day:  Modules 1, 2, & 3 at CAPCOG Regional Law Enforcement Academy, Austin, TX)
2/14 – 2/15 (Two Day:  Modules 1 & 2 at Tyler, TX PD)
2/15 (One Day: Module 2 only at Tyler, TX PD) Module 1 must be previously completed.
4/19 (One Day: Module 1 only at New Braunfels, TX PD)
6/19 – 6/21 (Three Day:  Modules 1, 2, & 3 at West Texas A&M PD)
7/24 – 7/25 (Two Day: Modules 1 & 2 at Georgetown, TX PD)